Our Workplace Communication Programmes

Flexible days, times and fees | Book
Our Workplace Communication programme develops the essential skills needed to cope with change and the demands of the workplace, future learning and everyday life. The content is tailored to the needs of your people and the systems in your business, and designed to run in the workplace.
Our Workplace Communication Programmes are easily-integrated and lay the foundations for other training and development at work – making it an essential and valuable practice increasing economic and social opportunities for everybody.

Focus areas can include:
Communication development
Health and safety awareness
Sustainable Workplace Systems-lean thinking
Team Leadership
Employee wellbeing
Financial literacy
Digital literacy
Highest standards of customer service
… as well as the unique content you need to cover.

Workplace Communication Programme will:
Increase staff confidence & contribution
Increase staff engagement (e.g. more likely to engage in meetings, suggest improvements or report issues in more detail)
Increase critical thinking and decision-making skills
Increase your staffs' ability to plan and organise, and therefore communicate their ideas and needs
Boost morale as staff contribute more to their wider community and family life
Decrease workplace accidents, errors and absenteeism
"…all attendees have shown markedly increased levels of participation and general engagement in their work."
– Dave Brown, Production Manager, Wickliffe NZ
"I have certainly noticed some great improvements, particularly when it comes to communication in group situations."
– AnnMarie Biss, Contact Centre Manager, Slingshot Book Workplace Communication today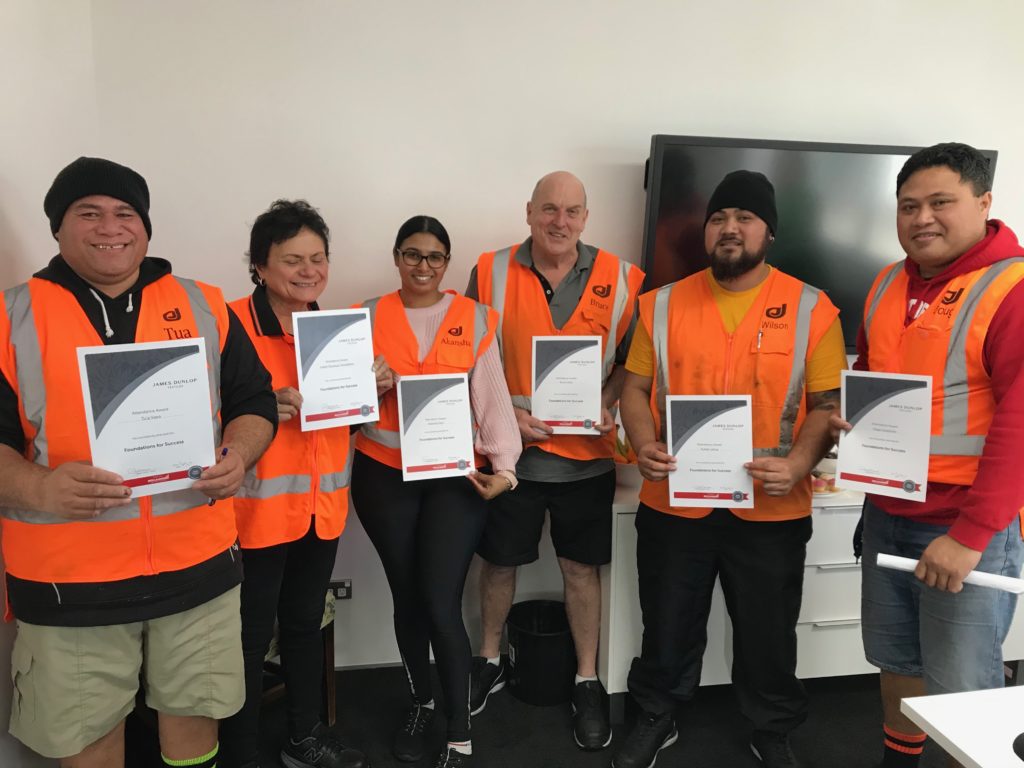 Images above: Celebrating successes at James Dunlop